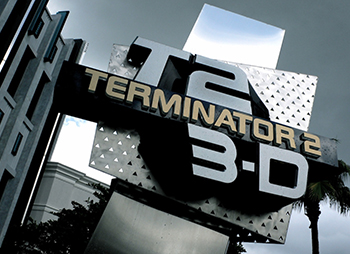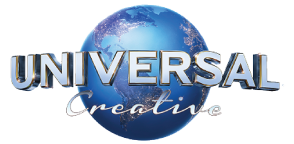 MEMBERS OF THE PRODUCERS GROUP PROVIDED THE FOLLOWING SERVICES TO UNIVERSAL CREATIVE
3D System Technical Design
Overall Show Technical Direction Including:
• Audio/Video
• Projection
• Lighting
Show Action Equipment
Special Effects
AWARDS RECEIVED
THEA Award (1997 Award for Outstanding Achievement)
AAM Muse Award
T2 3-D: BATTLE ACROSS TIME
Universal Studios Hollywood, Universal Studios Florida and Universal Studios Japan
The future is coming…after YOU! Join forces with the Terminator in a battle to prevent mankind's extinction at the cold, steel hands of menacing cyborgs. You'll dodge plasma blasts. Feel objects whooshing past you. And become completely immersed in the 360-degree action of this thrilling adventure set in an apocalyptic wasteland.
The show is an interactive experience that combines 3-D cinematography, digital graphics, and live-action stunts.
TPG Principal Bob Chambers played a major role during the construction and installation of all three incarnations of T2 3D, including overall Technical Show Direction and Vendor Management.