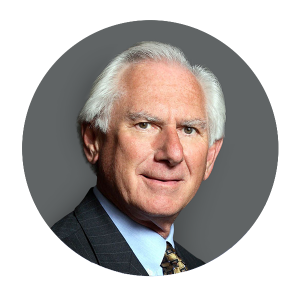 As Coronavirus (COVID-19) continues to spread across the globe, business everywhere are feeing its affects. Executive Advisor to The Producers Group and TEA Lifetime Achievement Award Winner, Frank Stanek has written a white paper on the virus and how it should – or should not – impact Themed Entertainment planning & development.
If you would like a copy of the white paper, please email: press@producers-group.com.
Who is Frank Stanek?
Frank Stanek grew up on the East Coast in Stamford, Connecticut, moving to Anaheim when he was 19.
And it was a part time job at Disneyland for a food concessionaire that launched his Disney career, which ultimately led to his recognition as the premier global business development executive within the themed entertainment industry.
During Frank's college years at California State University, Fullerton, he moved from the part time jobs with lessees to Disneyland's Operations Group. Thus began his business planning and development path, becoming immersed in such analytical and developmental aspects as attendance projections, park utilization studies, design modifications, and a host of related strategic planning activities. He has always felt these early years at Disneyland provided him the best career foundation possible, embodied in four words that characterize his achievements: Dream….Believe….Dare….Do.
During 1964 and '65, the Disney Company designed, built and operated four major attractions at the New York World's Fair: Carousel of Progress, It's A Small World, Great Moments with Mr. Lincoln, and the Magic Skyway. Frank was dispatched to the Fair as Controller of the It's A Small World Pavilion sponsored by Pepsi-Cola, which was operated by Disneyland's Operations Division headed by Dick Nunis. It was during his second summer in New York that Frank was requested by Roy Disney to return to California and assume a role at the newly restructured WED (Walter Elias Disney) Enterprises — today known as Walt Disney Imagineering.
Frank became responsible for Imagineering's business planning function, encompassing all new Disney Projects, which, in 1965 included the Mineral King Ski Resort and Walt Disney World. He provided continuing input to the creative and design group, incorporating feasibility, project management, and business planning. He collaborated with Marty Sklar to integrate the Disney attractions from the World's Fair into Disneyland. One show, GE's Carousel of Progress, was the catalyst for the design and development of an entirely new Tomorrowland.
Frank's Imagineering responsibilities continued to expand, and he was thrust into leadership of the Walt Disney World Project Control Office. He and his team provided the project management and scheduling for all design, construction and manufacturing activities of this whole new "vacation kingdom" concept. He ensured the thousands of components for the successful opening of Walt Disney World were in place on the opening day Frank had recommended: October 1, 1971.
During this period from 1965 to 1971, Frank was given the opportunity to be involved in every aspect of the development and operations of the "Disney theme show." He embraced Walt Disney's approach that "We keep moving forward – opening new doors and doing new things – because we're curious, and curiosity keeps leading us down new paths. We're always exploring and experimenting… we call it Imagineering – the blending of creative imagination and technical know-how."
Walt Disney World was the largest private construction project in the world, and it used many innovative systems and construction methods, many for the first time anywhere. Frank orchestrated what was a giant jigsaw puzzle, as the pieces came together from all over the United States. Massive monorail beams came by rail from the state of Washington. Old-time steam locomotives were located in Mexico and refurbished in Tampa, Florida. From Imagineering and its fabrication arm, MAPO (for Mary Poppins) back in California came literally millions of individual pieces to be assembled into computer-controlled, super-sophisticated versions of Disneyland's most popular shows and attractions.
Following Walt Disney World's successful launch, Frank continued to direct Imagineering's research and planning. This encompassed a major capital expansion program of several hundred million dollars to meet the overwhelming public demand in Florida, adding thirteen major new attractions, a new hotel, a campground, restaurants and more. He also continued work on the Mineral King Ski Resort and its successor, Independence Lake. He planned development for Golden Oak Ranch, conducted in-depth research for Epcot Center, and directed the business analysis for international theme park expansion in Japan and Europe. His portfolio of business development experience resulted in Frank's becoming the Executive Project Manager for both Epcot Center and Tokyo Disneyland.
Eventually Frank volunteered to lead the overall developmental process for Tokyo Disneyland, recognizing at the beginning that Disney's first international theme park project would be challenging as well as rewarding, if not difficult. As the project's Vice President, he led Tokyo Disneyland's creation along a complex and challenging path, from feasibility to concept development to negotiations with Disney's partner, the Oriental Land Company, to the Park's design, construction and successful opening. His leadership and strategic vision was the driving force in Tokyo Disneyland's creation.
Upon the opening of TDL, Frank was assigned the role of the Walt Disney Company's first Corporate VP of Planning at the Burbank headquarters. He was a member of the Corporate Executive Committee, organizing and coordinating the Company's future goals and objectives. He was actively involved in all strategic corporate issues and generated the organization's first Annual Corporate Plan.
Frank was given the responsibility to evaluate and recommend the location for a Disney European theme park, which led to the identification and recommendation of Marne La Vallee. After his initial discussions and negotiations with the French Government, it ultimately became the home of Disneyland Paris.
He supported the transition of the Eisner and Wells regime into Disney, providing continuing strategic planning and a myriad of other corporate support functions.
When Frank left Disney in 1987, he joined the world's largest advertising agency, Dentsu, as an Executive Vice President based in Los Angeles. He advised their Japanese clients with development and expansion ideas. One prominent example is the City of Osaka and their Harbor Authority, where he advised in the business development, planning and design for the world renowned Osaka Aquarium or "Kaiyukan" with its Ring of Fire theme.
During this time Universal Studios approached Frank to become the head of development for the construction of the Universal Orlando Resort in Florida. While he chose not to pursue this, he clearly let them know he would be interested when they were ready to take their theme park brand international. Frank joined Universal nine months later, and spent 17 years as the President of International Business Development.
During his tenure Frank identified, negotiated and planned Universal Studios Japan in Osaka, Universal's first studio theme park outside of the United States. He developed a historic and unique agreement between Universal and the City of Osaka, with USJ serving as the anchor element in the redevelopment of Osaka's western waterfront.
Frank spearheaded the acquisition of Universal Mediterranea near Barcelona, Spain. He managed Universal's expansion into China with the Universal Studio Experience Beijing, and directed the site selection and negotiations for Universal parks in Shanghai and Beijing. Universal Studios Shanghai was the first world-class U.S. theme park officially announced in China. Frank also established plans for Universal projects in Paris, Singapore and Malaysia.
Frank Stanek is the best known business development executive in the themed entertainment industry.
There is a very long list of some of the most prominent and accomplished executives and creatives in the business that Frank originally hired and mentored. He continues to play a vital role worldwide through his strategic consultancy, Stanek Global Advisors. Frank somehow has also managed to set aside time for his pursuits that he has a passion for: his Pinot Noir vineyard and his release of creative frustrations through the design and crafting of furniture. He finds the most satisfaction in mentoring younger people in the art of their craft as well as sharing his experiences and knowledge with his children and grandchildren. He and his wife, Irene, continue to explore the world and its cultures through Irene's active travel planning efforts.
Frank's leadership and innovation within the industry is illustrated by his wide array of board and association memberships. He served as a director on numerous Universal Studios joint venture boards. He was a director of the United States – Japan Bridging Foundation, a commissioner of the Japan U.S. Friendship Commission, and a director of CULCON, all of which operate under the auspices of the United States Department of State. Frank is a Governor of the Urban Land Institute (ULI) Foundation, an Honorary Member and former trustee of the ULI, and served on the Board of Advisors for the Hollywood Entertainment Museum. In addition, he is a Director of the Ryman Carroll Foundation and was the founding Chairman of the Business First Board of California State University, Fullerton, where he was named one of the school's outstanding alumni.