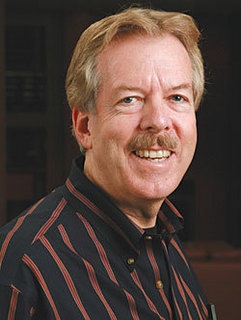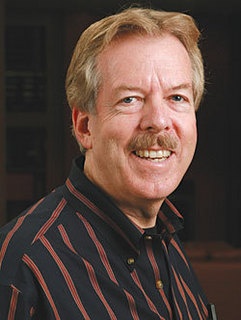 Everyone at The Producers Group sends E-ticket birthday wishes to Disney Imagineer extraordinaire, Tony Baxter.
From a humble start scooping ice cream on Main Street, Tony has devoted much of his life to turning that job at his beloved theme park into making generations of dreams come true for millions of Disney park guests. You can thank Tony and his imagination for helping create Big Thunder Mountain, Star Tours, Splash Mountain, Journey Into Imagination, the Indiana Jones Adventure and much more.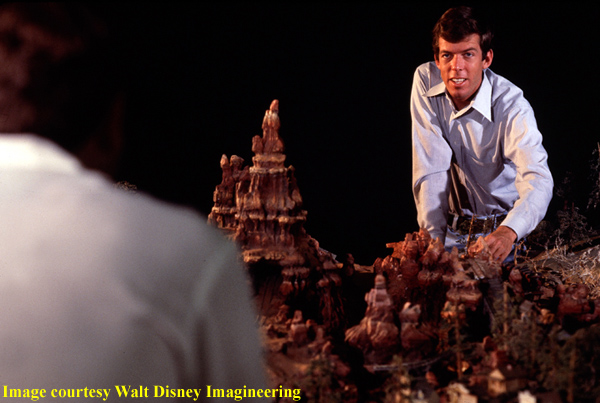 Alongside Disney veteran designer Claude Coats, Tony Baxter got his career rolling by creating Big Thunder Mountain Railroad, a huge hit with Disneyland guests from the moment it opened in September 1979. Big Thunder revitalized Frontierland with its tube-steel roller coaster thrills themed to depict a runaway train twisting and turning through the Old West. BTMRR's popularity in Anaheim prompted two sequel versions of the attraction in Tokyo Disneyland (1987) and Disneyland Paris (1992).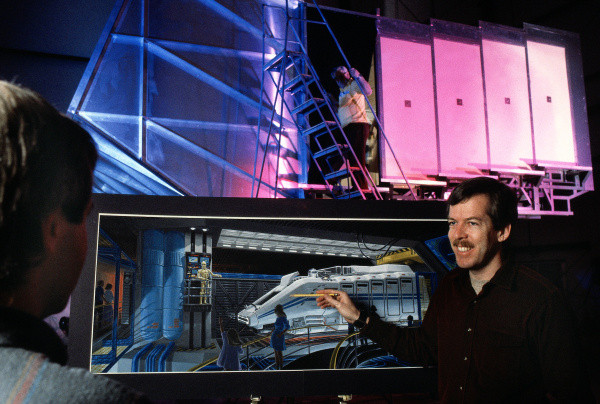 Tony's career throttled up to lightspeed with the Disneyland launch of Star Tours in 1987. Disney Imagineers teamed up with STAR WARS creator George Lucas to take guests on an intergalactic tour of Endor, which gets sidetracked into a battle with the Empire thanks to the StarSpeeder's droid pilot, Captain Rex. What followed was motion simulator mayhem in Tomorrowland, as guests dodged ice comets and Imperial TIE fighters to join the Rebels' mission to destroy the Death Star. The attraction's success has been transported to Tokyo Disneyland, Disney's Hollywood Studios, and Disneyland Paris since, and continues its popularity as Star Tours: The Adventure Continues, with new media missions adding more STAR WARS action from the latest feature films.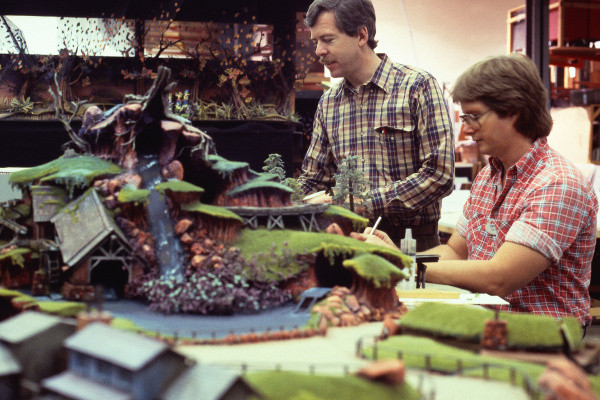 Two years later, it was all downhill for Tony Baxter's imagination as he sent Disneyland park guests hurtling down a wild 50-foot waterfall flume on Splash Mountain, which opened its flood gates to fans in 1989. The Bear Country ride created a huge draw in the land with its lighthearted retelling of a story inspired by SONG OF THE SOUTH, with musical scenes performed by a cast of characters refitted over animatronic figures that appeared in America Sings, which had closed the year before. Splash Mountain flumes also thrill guests in Orlando's Magic Kingdom park as well as Tokyo Disneyland.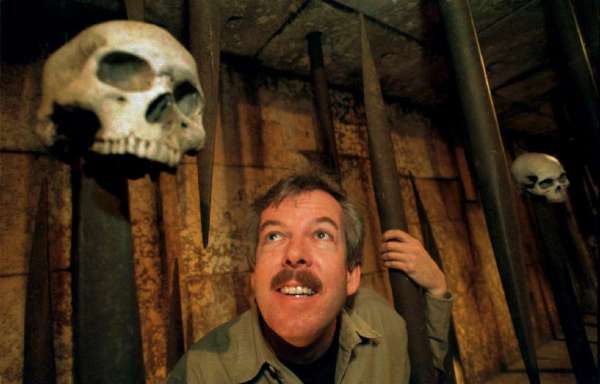 Once again, Tony and Disney Imagineers teamed up with Lucas to unveil the Indiana Jones Adventure alongside the venerable Jungle Cruise attraction in Anaheim's Adventureland. On a quest to seek the Eye of Mara, Indy has disappeared in the Temple of the Forbidden Eye, and it's up to park guests to ride an unreliable jeep into the temple's dark interior to unravel the mystery of Jones' fate. An ambitious and technically advanced attraction, employing an Enhanced Motion Vehicle ride system, simulates a bumpy, tire-spinning ride through the treacherous temple for an intense, thrilling journey though one of Disney's most elaborately design interior sets. This hit attraction inspired a Temple of the Crystal Skull adventure that opened in 2001 at the Tokyo DisneySea park.
Tony Baxter's unique brand of Imagineering innovations have plussed Disney theme parks around the world. The TPG team wish Tony all the best on his birthday, and we thank him for the inspiration he and his work continue to give us every day.